Do you accept commissions?
Absolutely! Yes, I specialize in macro photography, but that's not all I can do. I create images for organizations, towns, nature areas, and also sell photographs to corporations, small businesses, and restaurants/coffee shops who like the idea of decorating with art that supports the environment. Need some art or bespoke photographs? Please contact me and let's come up with a plan.
Do you offer a purchase guarantee?
Of course. Please look at the Terms and Conditions page. Please also have a look at the Privacy Policy.
Will my photo look like the one I see on your web site?
It will look better! In order for the images to load quickly, what you see are lower resolution images. The print you receive will be crisper, sharper, will not have any noise, and the visible watermark will be gone. I guarantee all my work.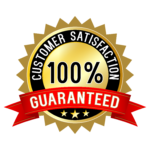 What payment options do you provide?
I accept payment via PayPal. My site is encrypted using SSL so it's safe (you should see "https" at the front of the site URL). If you don't use PayPal, or just don't like doing money over the internet, please contact me to arrange alternate payment arrangements.
Where do you get your photos printed?
I print all photos myself on an Epson Stylus Pro 3880 using Epson UltraChrome K3™ archival quality pigment ink [under glass 108 years – color; 200+ years – B&W]) on conservation grade fine photographic art inkjet papers. I inspect and individually sign every photo (recto), and provide a certificate of authenticity.
Does the watermark I see on each photo come on my print?
No.
How do you ship unframed prints?
Prints ship in a protective sleeve placed inside a stay flat mailer. You will receive an email with a tracking number when your print ships.
Do you offer framing?
Framing is a decision affected by personal preference, decor, and a variety of other factors. So I leave it to you to have your print framed as you like. To ensure your print lasts well beyond your lifetime, I recommend springing for professional framing to conservation standards.
What print sizes do you offer?
I offer 11″ x 14″ (27.94 cm x 35.56 cm) and 17″ x 22″ (43.18 cm x 55.88 cm) prints, which look very nice in 16″ x 20″ and  22″ x 28″ mats, respectively. I print my own photos and these sizes share the same aspect ratio so the composition of the photo remains as intended.
I want a photo printed in a larger size than you offer. Is that possible?
If you want a photo printed larger than my standard sizes, please contact me and we will get it done.
I use ON1 Resize, which uses Genuine Fractals® technology (they science the shit out of image resizing using fractal-based interpolation algorithms) to enlarge images without loss of loss of sharpness or detail, provided the larger size has the same aspect ratio (aspect ratios explained) as the original image (typically 11″ x 14″). Yes, there are products that claim to transform images from one aspect ratio to another without distortion, and no, they do not produce a professional result.
What about a print that is smaller than 11″ x 14?"
Sometimes people want to buy several smaller photos to group together on a wall. Just let me know what you want.
Do you offer prints on canvas or aluminum?
If I'm working on a commission and the client wants the photos printed on canvas, aluminum, or even gator board, then, of course I want to make my client happy. The prints I sell from this site and at exhibitions are printed on conservation grade fine photographic art inkjet papers for two mains reasons:  consistency and longevity.
As an artist, I want my photos to look the way I envisioned them when I captured the image – the hues, contrast, saturation, shadows, highlights, etc. By printing my own photos, I guarantee that each photo looks as I intended. My photos can last over 100 years (200+ for black and white) the way I print them, assuming they are suitably framed and kept out of direct sunlight. Aluminum can bend and the dye-sublimation printers used in metal prints can't equal the longevity or color gamut (range of colors) seen with inkjet prints on fine art paper. Photos printed on canvas, even when protected with a spray coating, do not last as long as photos printed on the kind of paper I use and framed to conservation standards.
You say you use conservation grade fine photographic art inkjet papers, but which specific paper do you use?
For framed prints sold at exhibitions or shows, I favor Palo Duro SoftGloss Rag® fine art photographic paper from Red River Paper. It's 100% cotton rag with a lightly textured semi-gloss surface. It's a thick (16.5 mil), conservation grade (acid-free substrate and coating) paper that is true white and does not have the optical brighteners that can lead to paper yellowing over time. Since Palo Duro SoftGloss Rag® paper requires very careful handling, it's not appropriate for unframed prints. For unframed prints, I use Arctic Polar Luster®, Arctic Polar Satin®, or, if the image benefits from an elegant iridescent sheen, Polar Pearl Metallic®, all from Red River Paper.
What are the shipping charges?
Shipping is included in the price.
Can I purchase one of your photos as a digital file or download?
I offer rights managed licenses for some of my images. Please contact me about licensing.
What equipment do you use?
I shoot with a Sony Alpha a7R II with a Sony Alpha a7 as my backup, both full frame cameras with the option to crop the sensor for extra reach. I almost always shoot RAW in manual mode (including manual focus for macro images) and manage to get most everything done with three main lenses:  Sony 100mm f/2.8 macro, Sony FE 70-200mm f/4 G OSS telephoto, and a Zeiss T* FE 55mm f/1.8 prime. I have other glass with focal lengths ranging from 24mm to 600mm depending on the needs of a particular shoot.
Do you use affiliate links?
Yes, sparingly. I ask myself three questions when considering whether to enter into an affiliate relationship — do I have personal experience with the product or service, do I like it, and should it be purchased online. If the answer is yes to all three, then I don't see the harm in getting a few bucks to help fund my hot tea habit. But I don't use affiliate links for everything I like. As an example, I could use affiliate links from any number of sources that sell my camera, but I would never do that because I believe folks should go to a reputable camera store, try out a camera and chat with the knowledgable salespeople there. And then buy the camera from that store. I strongly object to showrooming (looking at a brick and mortar store, and then buying online to save money). I want my local camera store to stay in business.
How do you pronounce your last name?
Yeah, I get that a lot — spelled phonetically, it's Do Pluh See. Thanks for asking.